There is fun stuff happening at the Blackhawk. We just restored the hotel to its original state… The restoration included replacing the original diamond shaped cedar shingles, new copper flashings and details, and rebuilding the original dormers as well as replacing the decorative brackets below the integral gutters.
Like so many years ago, the Blackhawk is again the architectural icon it was in the 1800s when it served as Cedar Fall's premier hotel. It's been eight years in the making but good things take time! Here are some fun photos:
Before photos (the good old days):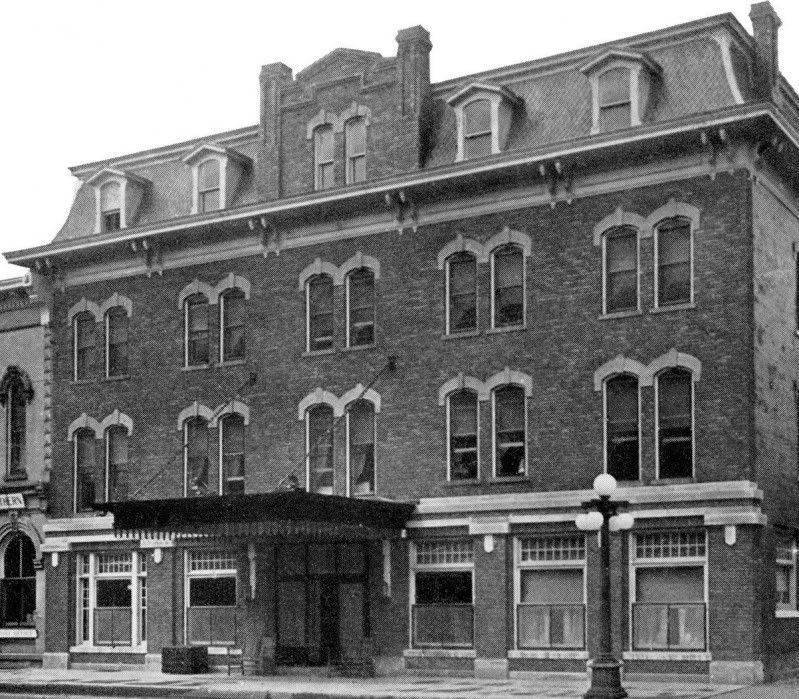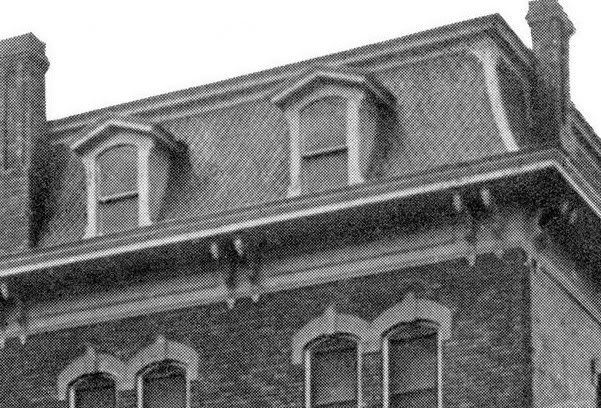 Progress photos: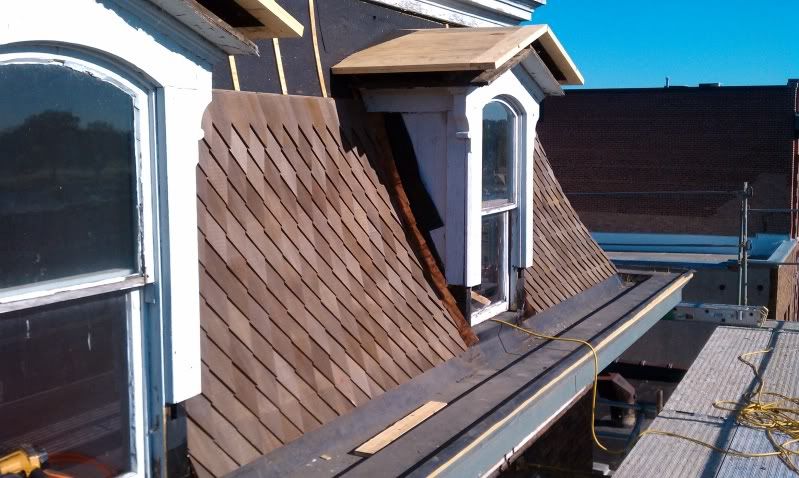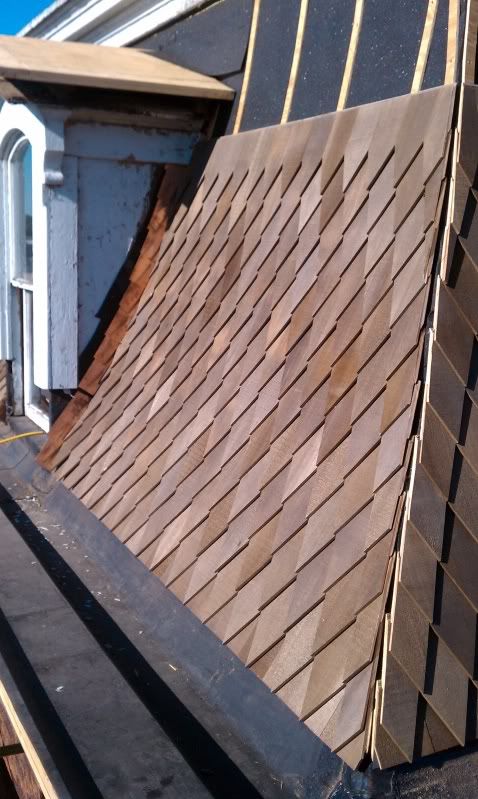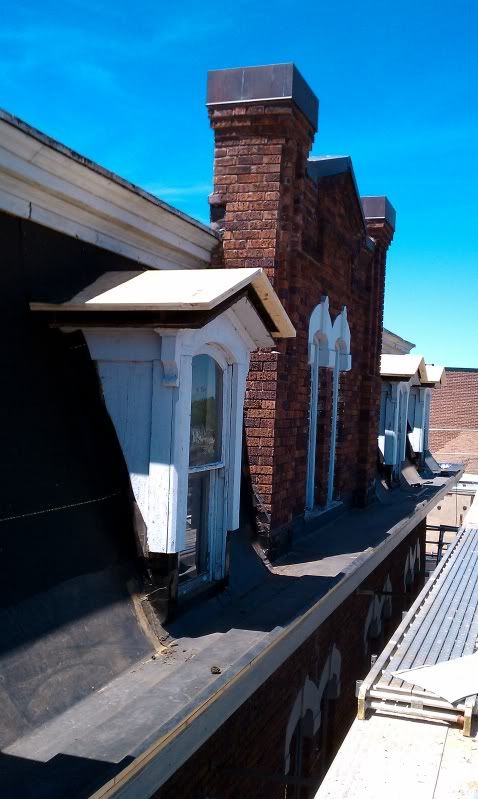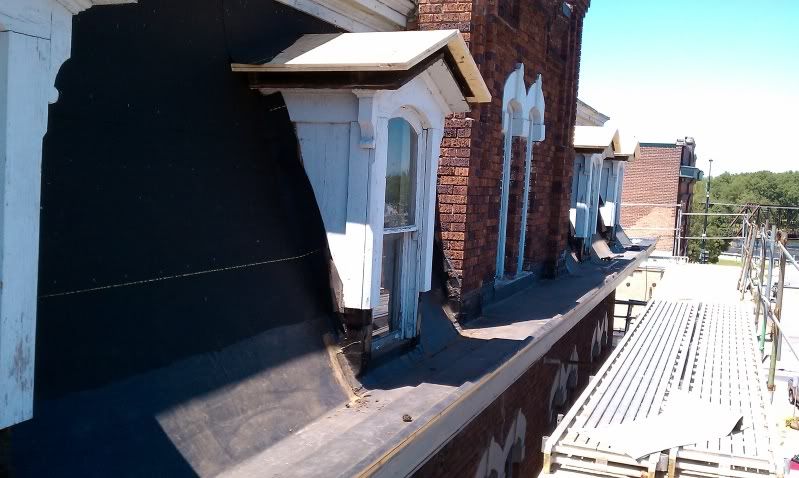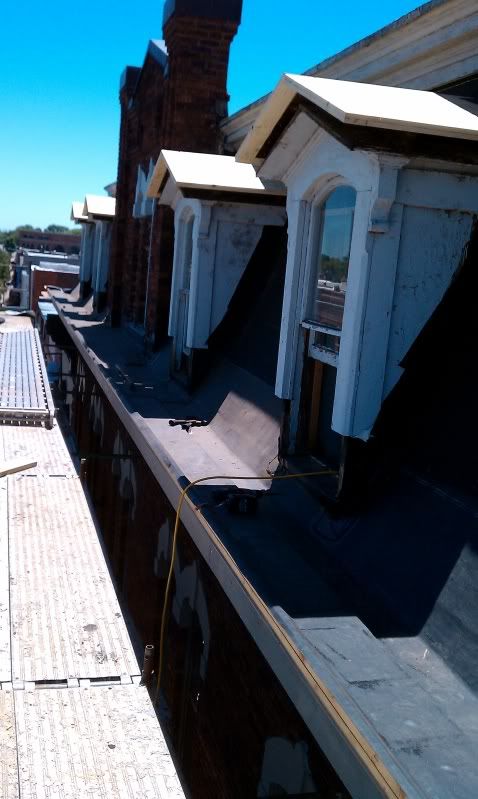 A shot of the scaffolding on the front of the hotel. This, necessary to completely renovate the mansard, or 4th floor (upper story) of the hotel so that it will again look like it did after the 1914 renovation.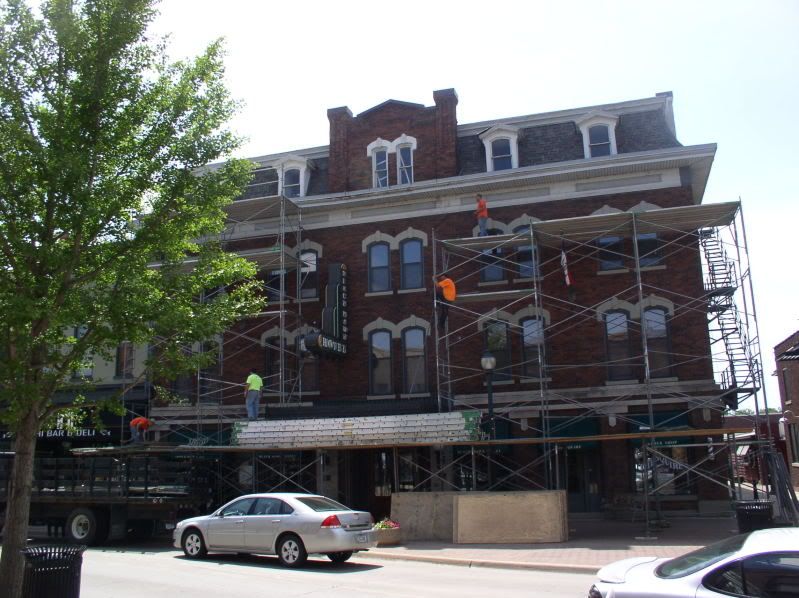 Keep checking back...we have completed this awesome restoration, and will be posting photos tomorrow!